Complete Visibility into the DevOps Stack
Splunk Infrastructure Monitoring is a purpose-built metrics platform to address real-time cloud monitoring requirements at scale
2021 GigaOm Radar for Cloud Observability Names Splunk As Market Leader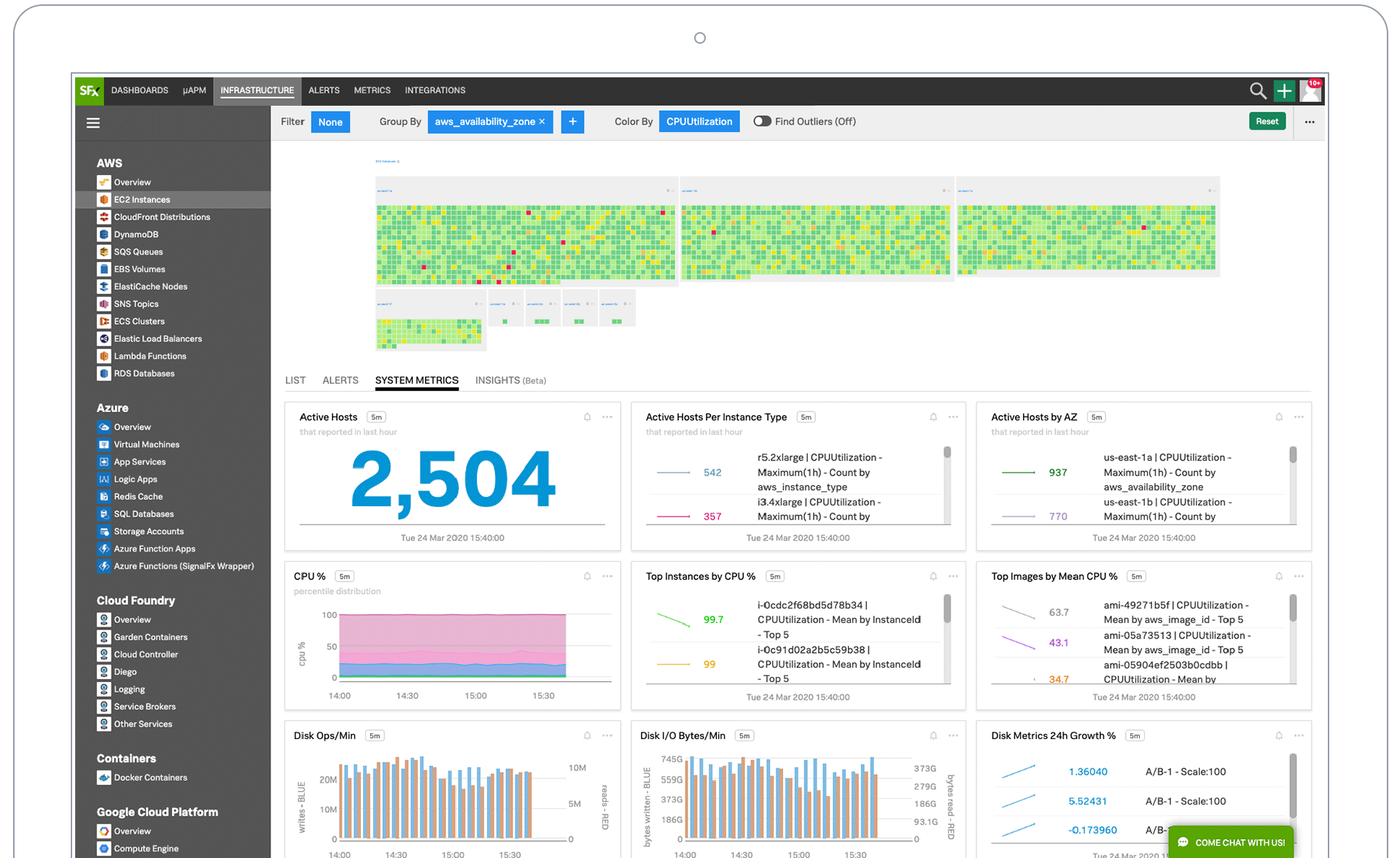 Experience the Best-in-Class Metrics Platform
Get insights, discover problems and trends and receive alerts with real-time streaming data and live data dashboards

Get accurate, AI-driven alerts in seconds, up to 36x faster than competitors

Scale at speed and save cash with cloud-native technology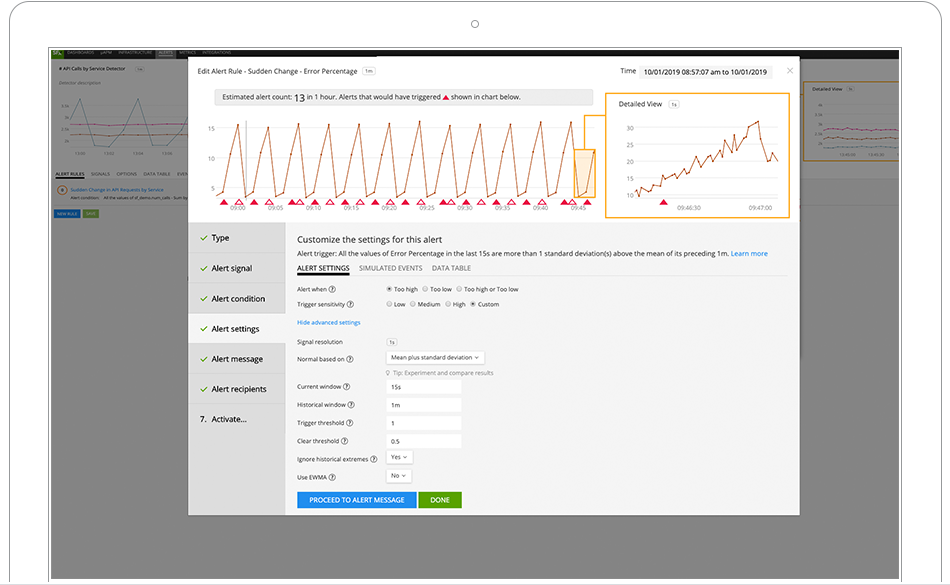 Multicloud Observability

Splunk's high cardinality helps drill into areas of concern, saving time and delivering the results you need

Out-of-the-box integrations and instant visibility into AWS, Azure, Google Cloud and all other popular providers

Configurable Function Wrappers provide metrics on total invocations, errors and durations in seconds

Optimize performance and cost of serverless applications with real-time visibility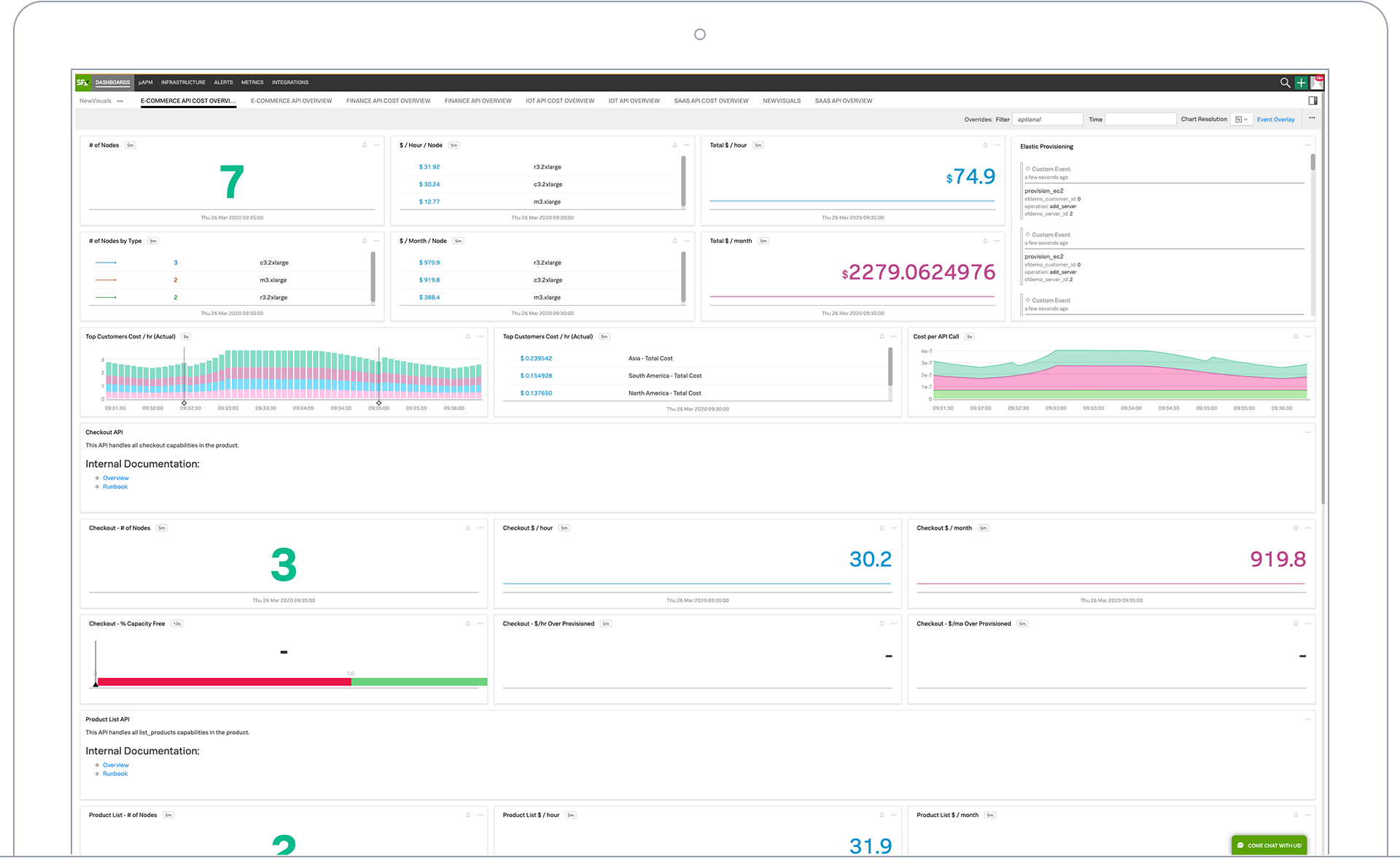 Deep Business Insights with Custom Metrics

Get real-time, service-level insights to monitor SLOs and SLIs, plus custom metrics specific to your business KPIs.

Derive Devops insights including success ratios, churn, and products sold per second in a single pane of glass.

Drill down on data to conduct complex analytics across metric time series in parallel.

Leverage programmable data science models and advanced statistics for predictive analysis.

Pricing
REAL-TIME, CLOUD MONITORING AND ANALYTICS
Splunk Infrastructure Monitoring

STARTS AT
$180
Per host with 1yr subscription
Streaming analytics architecture

150+ out-of-the-box integrations

Smart Agent for service auto-discovery
Instant visualization

Customizable dashboards

AI-driven real time alerts

High cardinality slice & dice

Service Bureau

Kubernetes Navigator